The Wagner Society of Ireland is a not for profit organisation devoted to furthering the understanding of the music of Richard Wagner through such events as seminars, lectures, recitals, interviews, films, and assistance to promising young artists.
The Society is affiliated to the International Richard Wagner Verband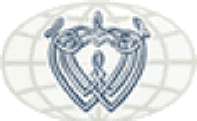 April 2022
Events:
Both the RIENZI study day by Michael Lee and the (short!) AGM followed by the very interesting talk from Ian Fox:- 10 things you (probably) did not know about Wagner were very well attended and enjoyed by all.
Our series of events continues on Monday, April 25 (in the UAC at 8pm) with a talk by Patrick Mason on The Myth of Opera: Monteverdi to Wagner
On Monday, May 16 there will be a talk by Deborah Kelleher on My Journey to Wagne in the UAC at 8pm
Finally, a group of our members will be travelling to Leipzig, Germany in June for the Leipzig 22 Wagner Festival.
More info on the rest of our season in EVENTS above!
Please Read:
If you are a member of the Society and have a friend or acquaintance who might be interested in joining the Society, why not bring them along to one of our meetings?
If you are not a member and have not yet attended any of our events, please feel free to come to one of our meetings and introduce yourself. Or why not just click on Membership Information above, apply for membership and come and enjoy our range of talks, films, recitals and especially our trips abroad?
Newletters and reviews:
Our Newsletters (in Word and .pdf formats) can be accessed by clicking the link above.
WVI Website:
The Richard Wagner Verband International has created an excellent new website - www.richard-wagner.org - in English, French and German. It's worth a look.
Links:
Remember to click on Useful Links above for information on what other Wagner Societies are doing; on travel and accommodation; on past and future performances and reviews of Wagner's works.