The Wagner Society of Ireland is a not for profit organisation devoted to furthering the understanding of the music of Richard Wagner through such events as seminars, lectures, recitals, interviews, films, and assistance to promising young artists.
The Society is affiliated to the International Richard Wagner Verband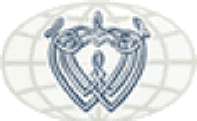 End-February 2020
Events:
Our AGM will be held in UAC at 8pm on Monday, March 2nd. All members are cordially invited to attend. As an incentive, there will be a substantial selection of CDs available free for members to take away.
Please see EVENTS above for what else we have planned for you for the rest of 2020.
An Invitation to you:
If you are a member of the Society and have a friend or acquaintance who might be interested in joining the Society, why not bring them along to one of our meetings?
If you are not a member and have not yet attended any of our events, please feel free to come to one of our meetings and introduce yourself. Or why not just click on Membership Information above, apply for membership and come and enjoy our range of talks, films, recitals and especially our trips abroad?
Newletters and reviews:
Our Newsletters (in Word and .pdf formats) can be accessed by clicking the link above.
The August 2019 has now been (belatedly) uploaded.
Timothy King gave a very interesting and well-received presentation earlier this year on "What would Wagner have thought of modern Regietheater?" He has now produced an expanded version of his talk which can now also be found on our Newsletters page in .pdf format. It's worth a read!
WVI Website:
The Richard Wagner Verband International has created an excellent new website - www.richard-wagner.org - in English, French and German. It's worth a look.
Wagner Operas on the Internet:
A new website www.operavision.eu is collaborating with a number of European opera houses. Operas to be shown in the coming months include Opera North's Der Ring des Nibelungen
There are a number of other websites (particularly www.youtube.com) where one can watch complete operas on demand and free of charge on the internet. A production of Das Rheingold by the Chinese National Opera can currently be seen at https://www.youtube.com/watch?v=9d-3nqzKTKU . It is an excellent, traditional staging, with Chinese singers singing in German, under the baton of Ms. Zhu Man.
Another useful website is www.theoperaplatform.eu/en. It shows operas, both live and recorded. While there are no Wagner operas on their menu at the moment, they have recently shown the Dutch National Opera production of Die Walküre, the Wiener Staatsoper productions of Parsifal and Götterdämmerung as well as Der Fliegende Holländer from the Finnish National Opera.
Links:
Remember to click on Useful Links above for information on what other Wagner Societies are doing; on travel and accommodation; on past and future performances and reviews of Wagner's works.